Friday 18th & Saturday 19th August 2023
Location – Avebury Village & World Heritage Site
Create herbal remedies from foraged, wild-harvested herbs that can be used to treat everyday simple ailments.
---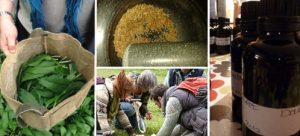 During this weekend you will hone your plant ID skills as we pick and gather herbs from the chalk downland landscape around the world famous Avebury megalithic stone circle, and some from our own apothecary's garden. We will work together to create great traditional remedies and put time and thought into understanding how they work.
We aim to cover a range of minor ailments from sore throats, headaches, stings and bites, sprains, difficulty sleeping, indigestion, period pain, reflux and cramp, providing you with a toolkit for common ailments that do not require urgent medical care.
Get familiar with goldenrod, angelica, skullcap, yarrow, plantain, comfrey, cramp bark, meadowsweet, willow, marsh mallow, St. John's wort and many more. You will learn how to harness the medicinal virtues of some of the spices found in most kitchen cupboards too!
Time will be taken to talk about the medical implications of using herbal remedies, the contra-indications, and when NOT to rely on herbal first-aid but to seek professional medical attention instead.
Imagine… instead of taking a trip to the pharmacy for minor ailments, you will be creating your own!…
…in the evening you can take a guided walk around the Avebury landscape.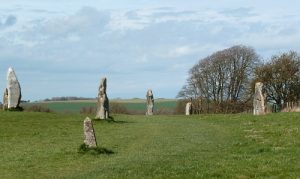 Each participant will take home a selection of hand made remedies including oils, salves, tinctures, teas and capsules. Most importantly you will be taking away first-hand knowledge of how to make your own remedies for future use.
Note: We will not be serving food this year. We will be serving tea, herbal teas coffee and biscuits. Please bring a packed lunch on both days. The Red Lion pub is also just a one minute walk from the course venue, providing a competitively priced menu for a lunchtime or evening meal.
Course Details:
Location: Avebury World Heritage Site, Wiltshire
Dates 18th & 19th August 2023
Cost: £200.00 per person
Local B&B and camping details can be provided on request
A gift certificate is also available if you would like to purchase this course for a friend. Just ask.
To secure your place on this activity packed herbal weekend, please email: Fred@thewildsideoflife.co.uk