The 6th UKI Medicinal Mushroom Conference
19th & 20th of NOVEMBER 2022 – Subject to confirmation!
(by all means pencil it into your diary, but we cannot take bookings until we are certain that this will be able to go ahead; we aim to confirm this in the summer)
Stanton House Hotel
Stanton Fitzwarren, Wiltshire:
Enquiries: beesandmushrooms@gmail.com
Ticket sales: Scroll to the bottom of the page
---

A small selection of the medicinal mushrooms found in the UK:
(l to r) Liberty cap, Psilocybe semilanceata (taken by Arp – creative commons license 3.0), Turkey tail, Trametes versicolor, fly agaric, Amanita muscaria, red belted polypore, Fomitopsis pinicola.
---
In Memory of Roger Phillips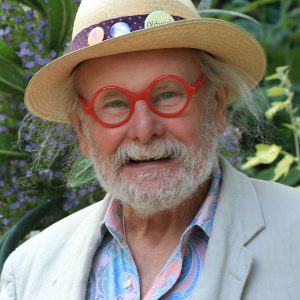 The conference in 2021 was to be opened by our beloved patron, the late Roger Phillips, who sadly passed away in 2021 and whose contributions to the worlds of mycology, botany, foraging and art have become legendary.
Roger will be sadly missed, but he has inspired a great many people throughout his life, and his legacy will live on through his teaching and his books, not to mention his sense of humour and the way in which he never ceased to encourage others to learn about the wonderful world of mushrooms.
We are leaving this post here for a time to honour Roger's life, his spirit and all that he gave in supporting people to learn at the conference with his talks, his enthusiasm and leading mushroom forays for the conference delegates.
His book "Mushrooms & Other Fungi of Great Britain and Europe" is considered to be the 'bible' among mushroom hunters and he authored more than 30 books including: Wild Food (2014), Mushrooms and Other Fungi of North America (2010), Mushrooms and Other Fungi of Great Britain and Europe (2006), Wild Flowers of Britain (1983), Trees in Britain, Europe and North America (1978).
BOOKINGS FOR 2022
COST: £tbc
£tbc unwaged/student
All details below are from the 2019 conference:
The Rosemary Restaurant at the venue will be providing a range of meals to suit all tastes throughout the conference. You are also welcome to bring a packed lunch to consume in the conference hall as an alternative to the regular hotel menu if you wish. Note: Only a limited range of special dietary requirements can be catered for in the restaurant. Tea and coffee will be provided during the breaks throughout both days.
If you require somewhere to stay during the conference the venue has rooms available at a special conference delegates' rate. There are also excellent B&B's and hotels in the locality. Note: All rooms at the venue MUST be vacated by 10.00 AM prompt on the day of departure and there is a strict no smoking policy inside the venue and hotel rooms.
Speakers at the 5th UKI Medicinal Mushrooms Conference (2019) included:
Sam Gandy PhD – Psilocybin Mushrooms; their Scientific & Shamanic Usage In Healing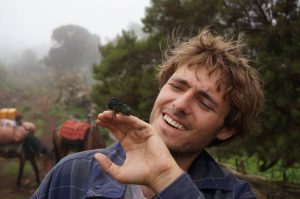 We are currently in the midst of a psychedelic research renaissance.
Psilocybin, an active compound found in around 200 hundred species of fungi throughout the world, is the current scientific focus of this. As the research gathers pace, to what degree can psilocybin therapy offer hope to those suffering from intractable psychological issues such as major depression, addiction and existential anxiety? What does research show about effects of psilocybin when consumed by healthy people? Psilocybin mushrooms have been used in a healing context by various indigenous Mexican groups for centuries… how do they approach usage of mushrooms, and can they teach us anything about how to work with them with a healing intent?
Sam is currently working on the cutting edge of psychedelic research, working as Scientific Assistant to the Director of the Beckley Foundation and as a collaborator with the Psychedelic Research Group at Imperial College London. He has a PhD in ecological science from the University of Aberdeen and an MRes in entomology from Imperial College London. Having a lifelong interest in nature and wildlife, Sam has been fortunate enough to conduct field research in various parts of the world including the UK, Kefalonia, Almeria, Texas, the Peruvian Amazon, Vietnam and Ethiopia. He has written papers, book chapters, articles and spoken at conferences and festivals on psychedelics with a particular focus on their capacity to reconnect humans to nature and the implications this may have for the individual and the biosphere at large.
website: //beckleyfoundation.org
Fred Gillam – How Mushroom Medicines Plug In to Human Biology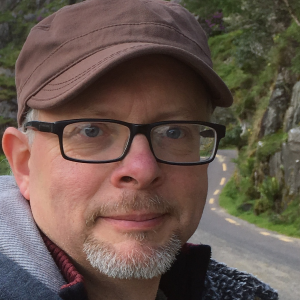 Fred will examine some of the striking biological similarities between the fungal and animal kingdoms and by examining published scientific research, explore the remarkable and sometimes very surprising ways in which the human organism makes use of fungal medicines.
Fred is the author of Poisonous Plants in Great Britain (2008). With his partner Natascha he runs a community herbal dispensary in Wiltshire and teaches herbal medicine and foraging at The Wild Side of Life. He has had three medical botany lectures published by the Bath Royal Literary and Scientific Institution, of which he is a member, contributed to 'The Herbalist' and the 'Journal of the International Register of Consultant Herbalists & Homeopaths' and given numerous lectures on medicinal mushrooms and the microbiome to professional bodies in the UK & Ireland.
website: //www.thewildsideoflife.co.uk
Christine Herbert – A Herbalist's Reflection on Reishi, Ganoderma lucidum, in Clinical Practice.

An exploration of the available forms of Ganoderma lucidum and how to use them for different health issues. We can now obtain reishi in many forms, from whole fruiting body to liquid extractions to simple spores. Christine's talk will explore the use of Ganoderma with many patients and many differing health issues and will be illustrated with case studies.
Christine has been a herbalist and allergy therapist in Norfolk UK for the last 22 years. She is a member and past council member of the Association of Master Herbalists (AMH), an Associate Member of the British Naturopathic Association (BNA) and for 7 years was a co-organiser of Herbfest. Previously she worked for the NHS as a biomedical scientist for 18 years as a Fellow of the Institute of Biomedical Sciences. With her partner she runs a self sufficient smallholding in Norfolk.
website: //www.christineherbert.co.uk
Karen Lawton & Fiona Heckels, the Seed SistAs – The Mythical Medicinal Story of the Fly Agaric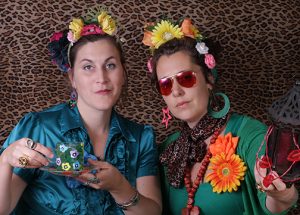 The mythical mushroom, the associated with the shamanic practices of Siberia,
however it has a rich history of use in these native lands.
There has been a recent resurgence of therapeutic interest in this mushroom among herbalists and there is still much to learn about the potential actions and applications. Fiona and Karen will talk about the modern day uses of this mushroom and also explore the rich traditions of folklore and mythology, from the perspectives of personal use and of working with Amanita muscaria in clinical practice.
Fiona Heckels and Karen Lawton are herbal educators, creative activists and the creators, with Belle Benfield, of the Sensory Herbal Handbook (2019). They both hold BSc's in Herbal Medicine and have published research in the field. They are the founders of the Social Enterprise for Education, Sensory Solutions Herbal Evolution.
website: //www.sensorysolutions.co.uk
Martin Powell – A Mushroom Materia Medica; An Overview of The Therapeutic Scope of Commonly Used Medicinal Mushrooms.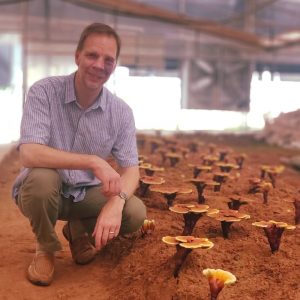 Drawing on his extensive experience, both as a practitioner of Chinese Medicine and as a consultant within the global natural products industry, Martin will provide the conference with an overview of the therapeutic benefits associated with a range of the mushrooms that are used medicinally today, with information on their traditional and modern day uses, known contraindications and issues that effect quality and supply.
Martin Powell, MRCHM, BSc Hons (Biochemistry), is a practitioner of Traditional Chinese Medicine, a biochemist and the author of "Medicinal Mushrooms, The Essential Guide" (2013) and "Medicinal Mushrooms – A Clinical Guide" (2nd Edition 2014). He was a lecturer at the University of Westminster for 13 years during which he helped to set up the MSc programme in Chinese Herbal Medicine. He has worked as a consultant to a number of companies in the natural products industry and is a recognised authority on Medicinal Mushrooms. Martin has also worked with leading clinics to develop integrative treatments for cancer and other chronic health conditions.
website: //www.martinpowell.net
ATTILA FODI – EXPLORING CHINESE THOUGHT FOR A BETTER UNDERSTANDING OF ANCIENT CHINESE SOURCES ON MYCOTHERAPY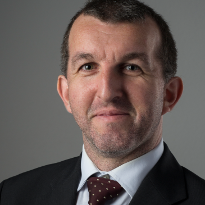 Attila will bring the terminology used in the ancient Chinese medical literature closer to the audience by introducing descriptions from the classics of Traditional Chinese Medicine; making comparisons between modern medical sources and the works of ancient authors like Shennong's Bencao Jing and Li Shizgen's Bencao Gangmu.
Attila Fodi is a Hungarian Field Mycologist specialising in medicinal mushrooms. He is a member of both the British and Hungarian Mycological Societies and the author / co-author of two mycotherapy related books and several published articles. He has also translated portions of the Traditional Chinese Medicine (TCM) classics into Hungarian.
Matthew Rooney – The Hericium Conundrum, Exploring the Similarities of Lion's Mane & Other Hericium Mushrooms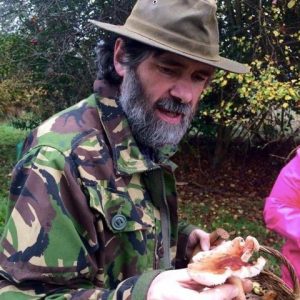 Mention 'lion's mane' and many people will instantly have some awareness of what you are talking about. This mushroom has soared to fame based upon a relatively small number of scientific studies which nevertheless have demonstrated some incredible potential benefits in dealing with nerve repair, cognitive impairment & possibly even dementia. Other species of Hericium mushrooms, in particular the 'coral tooth' and 'tiered tooth' fungi, occur in the wild and are found in cultivation. Matthew will take a look at the small amount of published work so far concerning these mushrooms with a view to establishing their medicinal potential and the overlap with the better known actions of lion's mane, Hericium erinaceus.
Matthew has a degree in ecology from the University of Ulster and is a regular speaker at the UK Medicinal Mushrooms Conference on growing and culturing fungi. Together with his brother William, the Rooney brothers were the discoverers of a UK native strain of reishi, named after them by Kew as Ganoderma lucidum 'Rooney', which they have brought into cultivation on their biodynamic mushroom farm in Essex.
website: //www.mushroomtable.com
Other Highlights:
Fred Gillam & Natascha Kenyon read…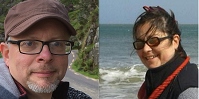 Research News Headlines:
Exploring Recent Clinical Trials and Research Papers
The Sunday Morning Medicinal Mushroom ID walk
This will be led by Roger Phillips, Matthew Rooney, Fred Gillam & Attila Fodi around the Stanton Park estate.
Mushroom Log Inoculation Demo
By permaculture mushroom grower James Scrivens who gave a wonderful presentation last year on log cultivation techniques for growing mushrooms in the forest.
THE FOLLOWING DETAILS ARE FROM THE 2019 CONFERENCE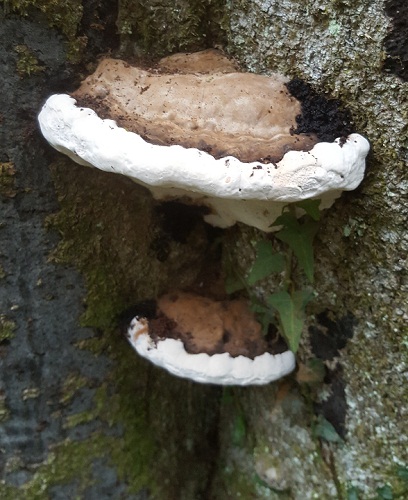 Artist's fungus, Ganoderma applanatum / australe
These cousins of the popular reishi mushroom contain more than 400 constituents. With a long history of medicinal use, the properties are regarded as hepatoprotective, immune modulating, anti-fibrotic, anti-cancer, hypo-glycaemic and anti-oxidant.
THE 2019 CONFERENCE – DETAILS
Stanton House Hotel, our venue for the weekend, is set within 183 acres of mature landscaped parkland and ancient woodland, providing the ideal setting for our Sunday Medicinal Mushroom ID Walk at the conference!
About The UK Medicinal Mushrooms Conference
New information about fungi that will change the way we look at health and the biology of living systems is emerging at what seems to be an ever increasing rate and an industry has grown up around it. However, the UK Medicinal Mushrooms Conference is proud to be an independent conference.
We receive no sponsorship and do not promote the products of nutraceutical, pharmaceutical or processed mushroom product manufacturers.
Our mission is to relay current discoveries in the world of medicinal mycology to the grass-roots of health care practitioners, academics, citizen scientists and citizens everywhere, for the combined benefit of humankind and to global ecology. Though our speakers may bring their knowledge and experience from the commercial sector with them, we maintain strict independence (unlike some other conferences which can become product promotion showcases).

Our priority is the promotion of academic brilliance together with a spirit of resourceful usefulness that will be of benefit to all.
CPD: For healthcare practitioners, a CPD Certificate of Attendance (15 hours) will be available after the conference, if requested in advance
2018 SPEAKERS & DEMONSTRATORS WERE:
In 2018 in addition to the voices of scientists and health practitioners from a variety of disciplines & traditions, we raised awareness of the possibility of growing medicinal mushrooms sustainably using permaculture in a woodland environment. Thanks go to…
Roger Phillips – An Overview of the Chief Medicinal Mushroom Species & Genera
Lei Zhou An – Medicinal Mushrooms: Between Myth & Science, from a TCM perspective
Monica Wilde – Mushroom Dosage: A Guide to Dosing for Water, Glycerin & Alcohol Extracts & Powders
James Scrivens – A Permaculture Approach to Growing Mushrooms in your Own Back Yard
Fred Gillam – Background Pharmacology of Medicinal Mushroom Compounds
Julie Bruton-Seal & Matthew Seal – Exploring Mushroom Essences
Philip Schuler – Practical Methods Used in Mycological Research
Andrew Brook – Was our resident artist and created beautiful commissioned pieces throughout the conference
A BIG THANK YOU TO THE SPEAKERS, DEMONSTRATORS & CREW OF 2018!