Over 2 days: 6th April & 20th April 2022
MAKING BEAUTIFUL THINGS USING AN ANCIENT PEWTER CASTING TECHNIQUE
This year we are running this as an extended two day workshop, taking place over two non-consecutive days, which will allow extra time – either for developing our ideas further or for beginners who feel they may not be confident enough to learn this technique in just one attempt.
On this course you will create an item or two of unique and attractive jewellery using the ancient cuttlefish bone technique, over an open charcoal fire.
---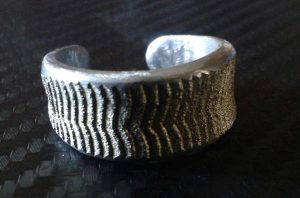 The cuttlefish bone technique was used in Egyptian times and artefacts have survived bearing distinctive cuttlefish marks from ancient Rome. Learn this technique which is steeped in several thousand years of history for yourself.
We will begin the first day with design work; sketching out our ideas and evaluating what makes for a successful design using this technique. There will also be an introduction to the materials that we will use; lead free pewter and cuttlefish bone, and the requirements for working with them. We will spend the second half of the first day mould-making from our worked-up designs, and preparing the moulds for casting.
We will begin the second day with an open-fire casting and once the items that we have birthed from the flames have cooled enough to be removed from their cuttlefish moulds, we will spend the second half of the day refining the rough pieces that we have made; correcting any mistakes, working hanging posts and drilling holes for chains or thongs if required, and then any fine finishing and polishing.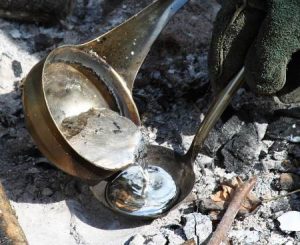 Once the molten metal has cooled and crystallised, you will experience the magic of birthing your newly crafted item and spend the rest of the day refining the piece and applying finishing touches so that it is ready to take home.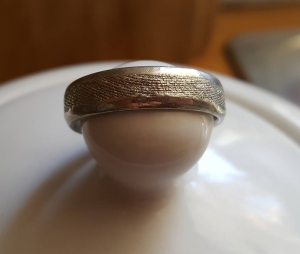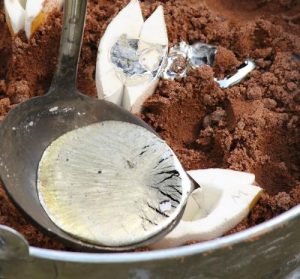 All tools and materials will be provided for your use. Tea, coffee and biscuits are also provided. Please bring a packed lunch and come wearing fully enclosed leather shoes and jeans or cotton trousers so that they wont be damaged by sparks from the fire!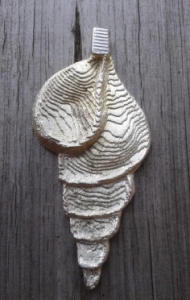 Cost: £180.00 per person, including all materials and 2 days tuition
You take home what you make
Dates: Saturday 6th and 20th April 2022
Time: 10:00 AM to 4:00 PM both days
Location: Elements of Avebury, Avebury, Wiltshire
To book a place or secure a gift certificate for the crafty one in your life, please contact Fred@thewildsideoflife.co.uk