An experience makes an ideal and unforgettable gift for a birthday or any special occasion. Give memories that last and skills that can be used again and again…
They will never forget your gift!
Award winning courses at The Wild Side of Life have received widespread acclaim in the media and our foraging courses are recommended by BBC Countryfile Magazine.
Give someone an experience to remember for a lifetime with a personalised gift certificate from The Wild Side of Life!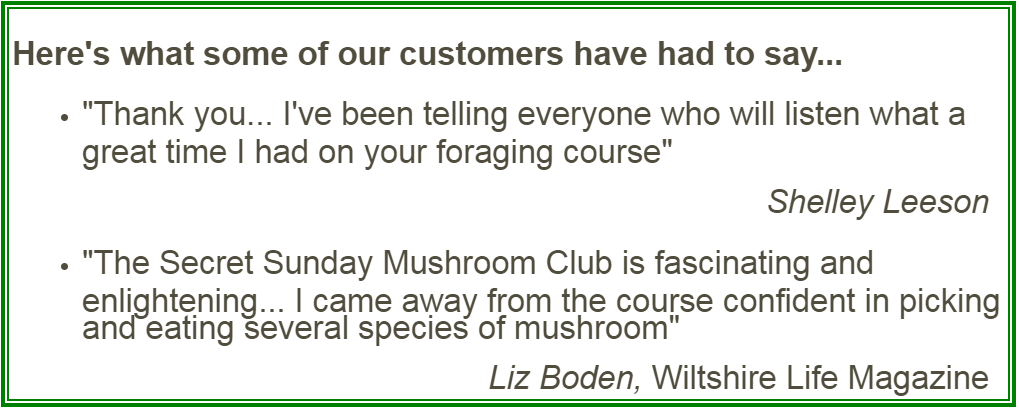 Gift certificates are available for ALL of our events and courses and a limited number are also available each year for personal 1:1 'Wild Food Mentoring' experiences.
To purchase a gift certificate for a particular course, simply contact fred@thewildsideoflife.co.uk with the name & date of your chosen course, the name of the intended recipient. Contact details and other information are never shared with third parties (we are a fully GDPR compliant Data Manager registered with the Office of the Information Commissioner in the UK).
Once we have these details we will then contact you to arrange payment and to obtain the rest of the booking details from you. Please only request a gift certificate when you are definite about your purchase, as processing gift certificates can become a very busy process… this particularly applies around Christmas time! Thank you for your understanding.
please kindly note:
Gift certificates purchased after miD-DAY ON THE 23RD December each year will be processed on or AFTER the 4th of January. All bookings made using gift certificates are subject to our standard terms & conditions. gift certificates expire each year on the 14th of november unless otherwise stated / agreed.
Once purchased your gift certificate will be sent to you via email as a personalised printable PDF image. It will not be sent directly to the intended recipient unless you specifically ask us to do that for you!