We are able to cater for stag and hen party groups to provide a unique experience that is tailored to your needs…
Activities can include foraging, field cookery, field butchery, fire-lighting (no lighters or matches), sleeping out in bush shelters, competition axe throwing and more… all in a beautiful riverside woodland.
Please email Fred@thewildsideoflife.co.uk to discuss your requirements.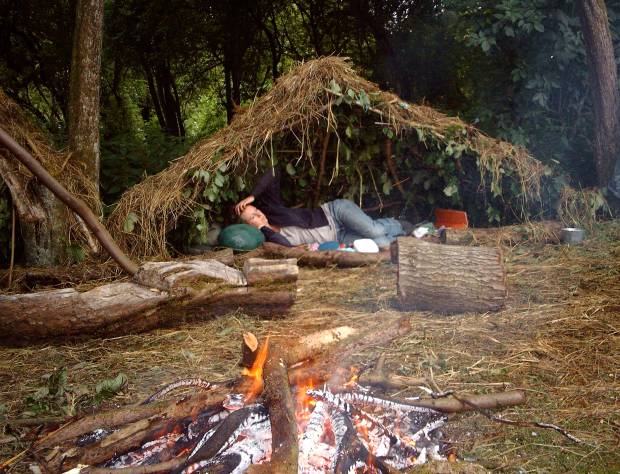 "Thank you for having us at my stag do last Friday. We all had an awesome day and I for one have caught the 'bug' and have been reading up on herbs in the wild and cooking with them ever since."
– Foraging and Field Butchery Stag Day – Robert (Groom)
"You packed so much in and did everything we had asked for and more."
– Sam Brook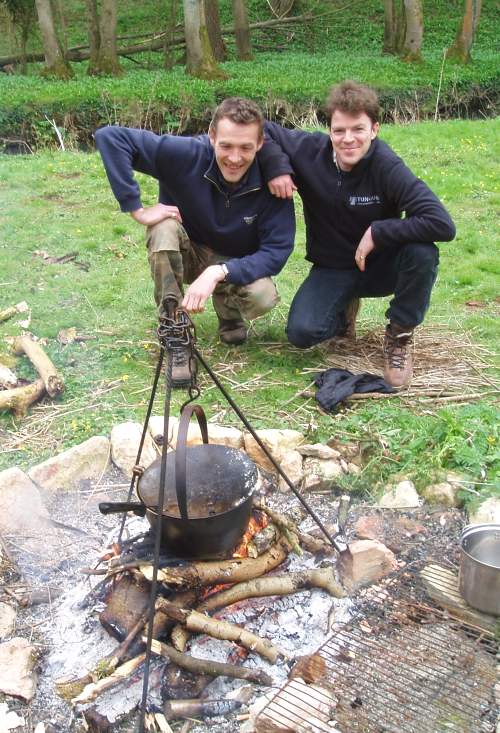 Not only can we create an exciting day or weekend for your party, we can bring in a little competitive spirit too… all activities can be competitions with group prizes and an overall winner receiving stylish engraved tankards / flasks to make the special day an occasion to remember!
Guide prices∗ (1 day of activities):
3 to 6 individuals: £600
6 to 12 individuals: £900
Guide prices∗ (activity weekend with camping):
3 to 6 individuals: £1,350
6 to 12 individuals: £1,850
∗ NOTE: Actual prices will be worked out and agreed according to the activities required, we will design the event to your specification.
For more information or to arrange a wild stag or hen event email: Fred@thewildsideoflife.co.uk