NOT AVAILABLE FOR 2021
(Check with us next year)
Two days camping in beautiful native woodland, learning about the history and mysteries of the Celtic Tree alphabet known simply as 'Ogham'.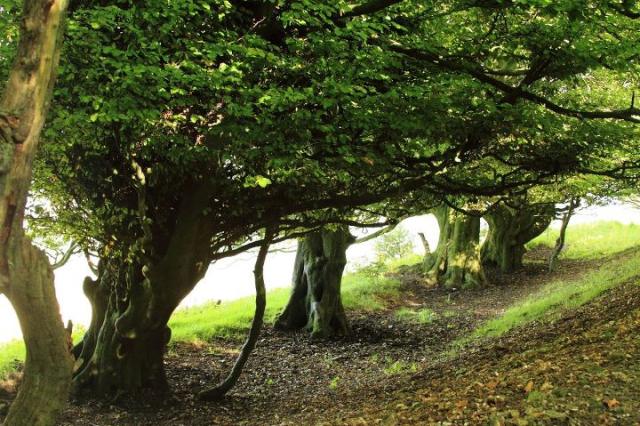 The Ogham is an early British 'alphabet' that was used by the Western Britons, the Irish and the Picts. Each letter bears the name of a native tree in gaelic and the trees as a whole comprise a magical wheel or compass. It was used historically for making inscriptions, and for mystical purposes and parallels the use of runic alphabets by the Germanic tribes who settled in these islands.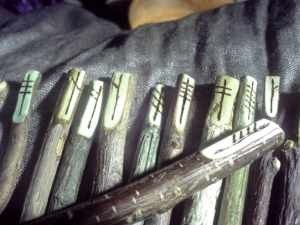 The course will begin with an introductory talk on the history of the Ogham. The main body of the course will then involve learning practical techniques (in a beautiful native woodland setting) for exploring the symbology of the Ogham as a doorway to contemplation, poetry, mystical understanding and transformational work.
At our camp in this amazing tranquil woodland location there you will have some wonderful opportunities to meet and develop a living connection with the trees themselves and experience the living tradition over which they preside in a real and immediate way.
2 Day Course (Camping starts Friday night, course runs 10.00AM Saturday to 3.00 PM Sunday)
Cost: £185 per person
Date: To be confirmed
Location: Ragmill Wood, Slaughterford, Wiltshire
For course enquiries please email: Fred@thewildsideoflife.co.uk
COST INCLUDES: Basic overnight camping in beautiful woods and a light lunch on the Saturday and Sunday. You will need to bring food for your other meals and snacks to keep you going. A cooking fire will be provided!
Sets of Ogham staves made from the 20 different woods from the ogham are available at a cost of £10.00 should anyone not wish to make their own after the course.